It's Time to Give Thanks!
Join us at our table as we take the work out of enjoying the Thanksgiving holiday with family, friends, and great food. When you book our Thanksgiving package, dinner is included in your purchase as is a guided tour of Arches National Park. We are thrilled to serve your Thanksgiving feast, while you relax and recharge. Chef William Conroy, along with all of our staff, are pleased to present our Thanksgiving menu.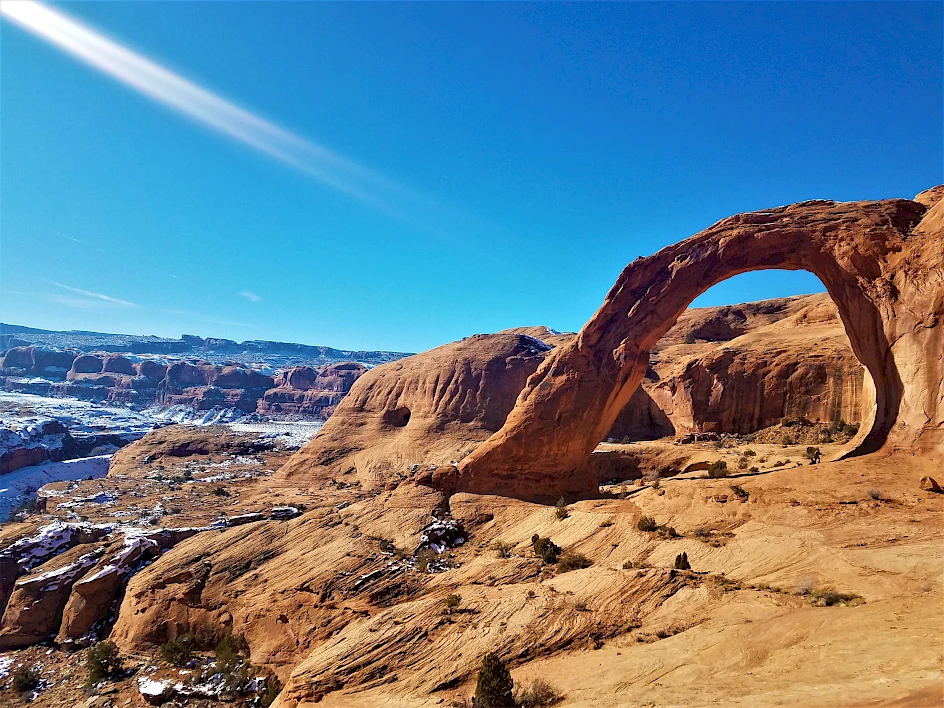 We'll set the table while you relax and enjoy views of the Colorado River, the beautiful fall weather, and the animals on the farm. Your luxurious accommodations provide for rejuvenation among the mesas while the peaceful serenity and sense of adventure that are inherent in the surrounding landscape delight your senses.
Giving Back to our Community
During the months of October and November, Sorrel is giving 10% of booking sales to charity. When you receive your confirmation letter for your booking, you can choose to support the Moab Free Health Clinic, the Moab Valley Multicultural Center, or WabiSabi Moab with your stay in one of the most beautiful resorts on the Colorado River.
There's so much for you to enjoy this fall at Sorrel River Ranch, where adventure meets luxury. There is even more to enjoy knowing that your stay will help support the following local Moab charities:
The Moab Valley Multicultural Center's mission is to "build bridges across language and culture through family support, community collaboration, and education."
The Moab Free Health Clinic strives to "ensure that all members of the Moab community have access to medical care and health resources regardless of race, religion, age, gender, health care coverage, or financial need."
WabiSabi Moab is a unique organization that "fundraise(s) for local nonprofits, provides community resources, [provides] grants, scholarships, material donations, and nonprofit trainings."
Choosing any one of these three great causes is sure to impact many lives. By supporting the community that supports Sorrel River Ranch and our guests, your stay will help the local community of Moab continue to thrive.
Don't forget to swing by JJ's Mercantile to pick up some unique gifts for stocking stuffers, colleagues, or those hard-to-shop-for names on your shopping list. The gift giving season is just around the corner and JJ's has everything you need to bring a smile to the faces of everyone on your list.
We'll see you at the table.
Book Now: Thanksgiving Package